For you to benefit from the value proposition of your app, you will want to rise above the vanity metrics, which only estimate retention...
For you to benefit from the value proposition of your app, you will want to rise above the vanity metrics, which only estimate retention and growth such as monthly active users (MAU), daily active users (DAU) and download counts. It is best to leverage your app using the Cohort Analysis approach. As an app developer, the long term success of a product is not only about getting a person to download the app, but also making them to visit repeatedly.
Let's Talk About Cohort Analysis
Cohort analysis is part of behavioral analytics, in which it obtains data from a particular web application, website rankings, online game or eCommerce site. Instead of viewing all the users as a single unit, it separates them into similar groups for analysis. Such groups (or cohorts) typically have common qualities or activities in a specified time frame.
Cohort analysis is a method that is used to determine the user engagement over a period of time. It is beneficial to find out if user engagement is improving after some time, or if it is just seems to get better due to growth.
Cohort analysis is considered useful as it enables you to separate the engagement metrics from the growth metrics because growth can easily conceal the engagement issues. The remarkable growth of the new users can easily cover up the absence of activity of old users, which leads to the concealment of the the absence of engagement from a few people.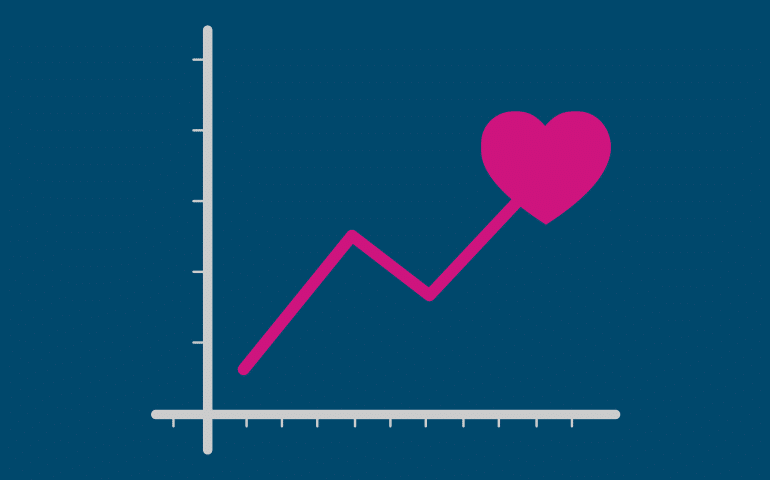 Regardless of the key metrics assessment you use for your business, cohort analysis allows you to see the progress of the metrics both with the customer lifetime and the product lifetime.
Ways to Increase Retention Cohort
Cohort analysis includes assessing groups of individuals and paying attention to their behavior over time. If you send an email notification, for example, to 50 people, some of them may purchase the product on the first day, fewer on the second day, a lot fewer on the third day, and so forth. However, if you send another email to 50 consumers, they will likely purchase the item on "day 0" while the initial email might indicate its widespread lag impact regarding the purchasing decision.
To be able to know how consumers behave as time goes by or how a particular behavior is different for every cohort, cohort analysis can help compare these individuals based on how and the time they were purchased or by the retention of the consumers through time.
There are two ways to separate the group of people into cohorts for cohort analysis:
Acquisition Cohorts – It is done by separating people after their first registration for your item. With regard to your app users, it is best to break down the cohorts according to the day, week or month that the app is released, and so you ca monitor your cohorts daily, weekly or monthly basis. Using this method, it is easy to tell the span of time people use your app from the outset by means of measuring the cohorts' retention.
Behavioral Cohorts – It is about separating users according to their behaviors while using your app in a particular period of time. This can be done to a variety of discrete actions that a person does such as App Launch, App Install, App Uninstall, Charged or Transaction, or any combination of such actions.
Here, a cohort is usually a group of people who performed specific actions in a certain time period, for example, during the first few days of using your app. With that, you can track the time frame that various cohorts remain active in the app after doing some actions.
Here is how you can apply the two cohorts to help you know what your target market is doing and the time they are usually doing it.
Acquisition Cohorts – Identifying Problem Situations in Your App
A good way to picture this situation is to keep a record of the retention process, indicating the retention of these cohorts as time passes. The process makes it easier to know when people are leaving your app. rankingXL has a great information about app store optimization.
For example, this kind of retention curve shows a vital information, in which 75% of the users discontinue the app after the first day of use. Following that major drop, another rapid drop of about 12% takes place on the fifth day, then the curve begins to level off after the seventh day, resulting in 11% out of the original customers who continue to use the app on the tenth day.
The retention curve shows that people are slowly getting to the main value of the app, contributing to the drop-offs. It is important to further improve the on-boarding user experience to get them to the core value as fast as possible, eventually increasing the retention.
We can say that acquisition cohorts are suitable for distinguishing trends and when users are churning. And yet, it is difficult to perform actionable observations such as understanding why people are leaving, as it needs to use of a different type of cohorts, the behavioral cohorts.
Behavioral Cohorts – Find Out What Behaviors Generate Retention
An example of behavioral cohort is when consumers read reviews before buying a product. It answers important questions including;
Are your target market engage more; longer time using the app, extended sessions, lesser drop-offs, etc?
Are the people who read reviews generate a higher rate of conversion compared to those who do not ever read reviews?
After installing and using an app, a user tends to make a lot of decisions and display numerous behaviors, which contribute to their decision whether to stay or leave. These actions could be something such as using key feature Y instead of the key feature Z, and participating only with type X notifications, etc.
Analyze the behavior of a user by doing a comparison of retention of cohorts. The two user segments had the purpose to work on the app. However, one user segment decided to continue with the checkout, while the other dismiss the app. What can you do to minimize the abandonment in the shopping cart?
Cohort analysis can have answers to questions such as:
What is the ideal time to re-engage with your customers? What about the most effective time for remarketing?
What is the acquisition rate of new users to help maintain or increase the conversion rate of the app?
In the retention tables, it is easy to establish that the majority of users who had left the shopping cart decided not to use the app again. Therefore, you only have 24 hours to re-target people with the new offer and improve the chances of generating revenue.
With this information, you are able to create a systematic, quantitative way of determining how buyers can like and enjoy using your app. Moreover, it is important to develop methods to boost your retention after finding out what is effective and what is not.
Conclusion
The effectiveness of cohort analysis is based on the fact that it allows to know which customers leave, the time they leave, as well as understand why they leave your app. By doing that, you are able to address it. That is how you can recognize users are being retained and also identify the main factors that are generating the engagement, revenue and growth of the app.